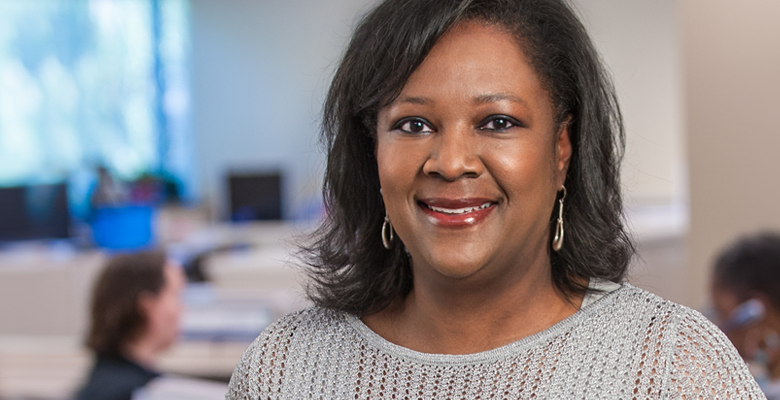 An Opportunity to Achieve
Terumo welcomes motivated and talented individuals to join Terumo's family of cardiovascular businesses.
Terumo Cardiovascular is a growing subsidiary of Terumo Corporation, a multi-billion dollar global medical products company based in Japan. Terumo Cardiovascular manufactures, distributes, and markets life sustaining medical devices. Working in an industry where we make a tangible difference in people's lives is one of the most rewarding aspects of working at Terumo.
Terumo Cardiovascular's Global Headquarters is based in Ann Arbor, Michigan. We have Technology & Manufacturing Centers in several countries and regional offices worldwide.
We are looking for intelligent individuals who are decisive and have a passion for what they do. To search for open positions in the United States, visit our Career Center. For job opportunities outside the U.S., view our Locations Around The World and contact the location nearest you.
The culture at Terumo Cardiovascular is important to our success. Every day, our organization and associates demonstrate a deep commitment to our values:
Core Values
Respect — Appreciative of others
Integrity — Guided by our mission
Care — Empathetic to patients
Quality — Committed to excellence
Creativity — Striving for innovation
Business Values
Responsibility — Accountable for actions
Transparency — Collaborative and honest
Engagement — Passionate about our work

Terumo is committed to providing competitive and comprehensive benefits that help protect associates' health, wealth, and well being. It is one way we can demonstrate commitment to our current and future associates and the families of those associates.
A summary of our benefits include:
Medical
Terumo offers two medical plans that provide different levels of coverage and a broad range of medical services. Associates may also waive medical coverage with proof of coverage elsewhere.
Our Preferred Provider Organization (PPO) is a group of health care providers that includes doctors, hospitals, and ancillary providers. The PPO option includes preventative care services and a prescription drug card. PPO coverage also allows you to use PPO health care providers and non-PPO providers at different coverage levels.
We also offer Catastrophic Major Medical coverage which provides access to full-scale medical services.
Dental
Our dental coverage is available at variable levels for preventative and diagnostic procedures, basic dental services, and major restorative services.
Vision Care
Our vision care coverage is provided for examinations and lenses every 12 months, and frames or contact lenses every 24 months.
Short-Term Disability
Short-term disability coverage replaces a part of your weekly earnings if you become totally disabled for a short period of time due to an injury or sickness for up to 26 weeks. The level of coverage is a percentage of your weekly earnings.
Long-Term Disability
Long-term disability coverage helps replace a portion of your income if you become totally disabled due to an illness or injury for a period greater than 180 days. The level of coverage is a percent of your earnings. Associates also have the option to purchase increased coverage.
Long-Term Care
Terumo provides company-paid long-term care benefits for all associates. Long-term care services include, but are not limited to, help with daily activities at home, respite care, home health care, adult day care, and care in a nursing home. Associates have the option to increase their benefit amount. Associates are also eligible to apply for benefits coverage for their spouse, parents, and grandparents (to age 79).
Adoption Assistance
Terumo supports associates who are in the process of adopting one or more children by providing a stipend upon completion of the adoption procedure.
Back-Up Child ⁄ Elder Care
Terumo offers an employer-subsidized service that assists associates in finding temporary care for loved ones when their regular care has broken down. This service helps associates find temporary care when normal arrangements fall through so that the associate can get to work. This comprehensive program is:
Available 24/7
Nationwide
Infants through elders
Healthy or mildly ill
Center-based care or home care
Other Benefits
In addition to the excellent benefits listed above, Terumo also offers a variety of work schedules and competitive compensation. All regular active associates are also provided with paid vacation, holiday, and sick/personal days.
Savings & Investment Plan/401(k)
Associates who have completed 3 months of service are eligible to participate in the Terumo Savings & Investment Plan. Associates can save up to 60% of their pay up to the maximum allowed by federal legislation. All contributions and earnings are Federal Income tax-free, as long as the money remains in the plan. Terumo matches dollar for dollar up to 6% of pay that an Associate contributes. Also, Associates are immediately vested in Terumo's contributions.
Flexible Spending Accounts
Terumo offers a Health Care Reimbursement Account and a Dependent Day Care Reimbursement Account. The Health Care Reimbursement Account allows you to use pre-tax dollars to pay for medical, dental and vision expenses that are not covered by your insurance policies. The Dependent Day Care Reimbursement Account allows you to use pre-tax dollars to pay for a dependent's day care, provided the day care is with a licensed day care provider.
Employee Assistance Program
Terumo has partnered with a professional and confidential counseling and referral service to assist associates and their families in dealing with life's challenges. The program provides face-to-face evaluations, easily accessible services, and crisis counseling 24 hours-a-day, 7 days-a-week.
Life Insurance and Accidental Death & Dismemberment Insurance
Terumo associates are covered by life insurance and accidental death and dismemberment (AD&D) insurance at no cost, in the amount of 2 times their basic annual earnings. Associates also have the option to purchase supplemental life insurance in the Group Universal Life Insurance Program, which includes a term life insurance feature and a cash value buildup feature. Associates may also purchase supplemental AD&D insurance.
Tuition Reimbursement
All full-time associates are eligible for full or partial reimbursement for approved educational courses after 3 months of service.
Scholarship Program
Terumo offers a scholarship program to the children and grandchildren of Terumo Cardiovascular associates to encourage the pursuit of higher education and to assist in the funding of this education. The program is managed by an independent scholarship management service. To qualify, candidates must be entering or currently enrolled in a 2- or 4-year degree program.
Optional Legal Program
Provides legal representation for a wide range of personal legal matters for you, your spouse and dependents.
Health Advocate Program
Designed to help handle healthcare and insurance related issues, Health Advocate can be used as a resource in understanding healthcare bills and claims, finding a specialist or critical illness provider, assistance with eldercare issues, and many other issues.
Terumo Cardiovascular's growth has been significant in the past 10 years. We are proud to be a leader in the cardiovascular surgery market. We help save thousands of lives each day with the work we do.
How do we achieve these milestones? At Terumo Cardiovascular, we believe talented, motivated associates are crucial to our ability to develop new technology, offer outstanding customer service, and report strong financial and operational performance year after year.
Terumo Cardiovascular supports personal and professional growth through continuous communication and a supportive partnership between associates, managers and leadership. We use resources such as:
Individual training plans that outline short- and long-term training objectives and development goals
Training opportunities both in the classroom and on the job that cover business skills, anatomy, technical learning, leadership development and more
Tuition reimbursement programs
Diverse, challenging and meaningful work with opportunities for advancement
Online internal job postings through the Career Center
Development planning assistance through the Human Resources Department
The Terumo Group companies continually strive to foster a rewarding corporate culture, and create environments and systems where associates can exercise their capabilities to the fullest, regardless of race, nationality, gender, or other distinctions often used to divide.
As a global business, we respect and accept individuals regardless of race or nationality, gender, religion, physical handicap, or other differences, and we believe that the free flow of ideas and knowledge leads to the creation of valuable innovations. We are committed to creating a culture and environment that enable a diverse workforce to achieve its best results.
Career Opportunities for Veterans
Terumo Cardiovascular offers rewarding career opportunities in all areas for veterans of the military. Many service members have found success starting their careers with Terumo. We partner with Hire A Hero to recruit U.S. veterans making the transition from military service to the private sector.
Women's Initiative Network (WIN)
Terumo Cardiovascular's Women's Initiative Network provides networking, mentoring and training opportunities that:
Foster a culture where the best women professionals want to work and grow their careers.

Create an environment where all professionals thrive and work together to deliver sustainable advantages for the Company.
While the conversations are about women in the workforce, the events and materials are offered to all women and men of Terumo Cardiovascular.
Interview Process

Our selection processes may differ from position-to-position, and is designed to effectively match an individual's knowledge, skills, interests, and experiences to those needed for a particular position. We also recognize that your time is very valuable, so we strive to create high impact, yet efficient processes that benefit you and our hiring managers. Our selection processes provide you with additional information about career opportunities, associate benefits, and our organizational culture that will help you decide if Terumo is the right place for you.

As a Terumo job candidate, you will participate in a multi-step employment process. This process is designed to help Terumo's businesses identify the most qualified candidates and to match you with a position that best suits your skills and career goals.

Online Career Center

Our online career center shows available jobs at Terumo and its businesses. Jobs remain posted on the job boards until they are filled. Candidates can apply for posted jobs through the Job Listings by creating a profile and uploading their resume. After completing a profile and applying for a position, candidates will be able to track their status for that job. Candidates can also set up search agents to be notified when a job matching their interests is posted.

Screening

Candidates who have the experience level and skills that most closely match the requirements for a job will be contacted by a Terumo Human Resource Associate to further discuss their qualifications.

Manager Review

Terumo's Human Resource Team works closely with the Hiring Manager to select the most qualified candidates to review. After a discussion of the candidates' qualifications, the Hiring Manager and Human Resource Team will make a decision on the candidates to be interviewed for the position.

Interview

Candidates selected to be interviewed will be contacted by the Human Resource Associate who will handle all of the coordination and interview details, including scheduling, providing forms and travel arrangements.

We're sure you've had many experiences during an interview in which you've wondered "Why are they asking me this question?" or "How does this question relate to the position?" or "Here we go again with what my three strengths are." At Terumo we don't feel that these types of questions provide us with information that will help us make an accurate hiring decision.

Instead, we use an approach that has been proven to be the most accurate, behavioral-based interviewing process available. Although this interviewing approach is being used more frequently, it may feel very different from traditional interviewing that you've experienced.

Our interviews give you the opportunity to share detailed information about how you have performed in previous work-related situations. We'll ask you to share with us examples or specific situations that you've encountered and dealt with in the past. In addition, we'll ask you about your interests and give you an opportunity to inquire about our organization and career opportunities. The type, number of interviews and interviewers, length, and complexity of questions will vary depending on the specific position for which you are being considered.

Here are 18 ways to improve your success in interviews:

Show interest by preparing for the interview — research the company ⁄ industry, prepare a list of questions, and know your skills, talents, and accomplishments.
Come well rested. You will typically meet 3 to 4 different people over the course of the interview. You want to be mentally prepared.
Dress to reflect the image of a business professional.
Be early for interviews (10 to 15 minutes) and never be late.
Bring multiple copies of your resume, list of references, and (if appropriate) any work samples, and complete the company application neatly and in its entirety.
Express sincere interest in both the company and position.
Maintain good eye contact.
Extend a firm, friendly handshake.
Relax, be yourself and show your positive attitude.
Give direct responses to questions.
Express yourself clearly (voice, diction, grammar).
Exhibit confidence and poise (at ease, calm, relaxed).
Exhibit tact and courteous, well-mannered behavior.
Express a career purpose and interest in long-term opportunities (goals).
Indicate participation in company activities (team player).
Show interest in finding a good career opportunity.
Express appreciation for interviewer's time.
Follow up appropriately after each interview (phone call, thank you letter, etc.).

Final Candidate Evaluation

The Interview Team conducts a post interview meeting with the hiring manager and appropriate interviewers at the business to discuss the candidate evaluations. If appropriate, final candidates are discussed and offer letters may be prepared.

Offer

Once you have completed the interview process, if you are considered for an offer of employment, you must complete a Pre-Employment Screening. This screening helps us hire quality associates, provide a safe environment for our customers and associates, protect the corporation from risk, and comply with federal regulations. A Pre-Employment Screening includes:

Reference Checking
Employment and Education Verification
Social Security number verification
Criminal background check
Drug test

Offers of employment are contingent upon the successful completion of a drug screen and background check.

Hire

When a candidate accepts a position, all other candidates that applied to the position and had not been previously disqualified/notified, will be notified that the position has been filled.

Frequently Asked Questions

Questions are grouped by category of information. Please select from the list below to go directly to the category that interests you.

Job Openings at Terumo

Are all of the Terumo open positions posted on your job board?

At this time, the Terumo Cardiovascular Career Center is handling most positions for Terumo Cardiovascular and Terumo Heart businesses.

How do I learn about current job openings?

To find current job openings at Terumo Cardiovascular, click on "Job Listings" on this website. You can search by Company, Location, Division/Business Unit and/or Skills/Keywords.

How long are jobs posted on the job board? What does the job status mean on the job posting?

There is no minimum amount of time that a job will be posted — postings will remain active until they are filled, placed on hold or cancelled. Candidates can see their individual status on the "my jobs" page of their profile. We have also included a section on the job posting that tells you the status of the job so that you can tell whether it has entered the interview stage and final evaluation stage.

Applying for a Position with Terumo

What is the best way to apply for a position?

Click on "Job Listings," use the search criteria to identify the career opportunity in which you are interested, click the job description and choose "Submit to job."

How do I submit my resume?

Terumo Cardiovascular encourages you to submit your resume to our website career center, our preferred recruitment source.

What steps are involved in creating a profile? Is it time consuming?

We have tried to make creating a profile as simple and quick as possible. The information that is required to complete the profile is shown in red and is very limited so that you can create your profile in multiple steps if necessary, eliminating the need for a "draft" stage. If your resume is readily available, it takes only a few minutes to create a basic profile, upload your resume, and answer the few questions required. The process begins with the "Upload Your Resume" section at the top of the Build a Profile page. Please see "Instructions for Creating a Profile" for complete details.

What happens when I submit my resume?

Your resume will be stored in a database and matched to the position/positions you are interested in.

How do I know my resume has been received?

You will receive an e-mail acknowledgment.

Should I send in more than one resume?

No. Resumes are placed into a database and cross-referenced against each opening. Submitting your resume more than once can actually create searching issues.

Can I add more than just my resume to my profile, such as a cover letter and/or a list of references?

You can add up to five attachments to your profile. To do so, go to your profile, select "edit" and browse for your document in the "resume" section of your profile. After you select it, you'll need to give it a name — "Cover Letter," "List of References," etc. Don't forget to save your profile.

Can I drop off my resume or mail a copy to a Terumo location? Would this be faster?

You must apply online. If you do not have a computer, or access to the Internet from home, you may do so at your local library. We have found that the online process is faster and more efficient, allowing your candidacy to be considered much faster than if you had presented a paper resume in person.

Benefits & Rewards

Where can I learn more about Terumo's Benefits?

The "Why Terumo" section of this website provides additional information on benefits offered at Terumo. Our HR Representatives will also be able to answer any questions you may have when they conduct a telephone interview with you.

For both full-time and part-time associates, Terumo offers a highly competitive benefits package designed to meet your personal needs as well as the needs of your family:

Medical and dental plans that offer affordable health care while giving you a choice of doctors, hospitals, dentists and other service providers.
Tax deferred Flexible Spending Accounts for certain health and dependent day care expenses.
Paid time off
Terumo Incentive Plan
Disability and life insurance programs for eligible associates which provide financial protection for the unexpected
A total retirement program to help you build a secure financial future including:

Retirement Plan
Supplemental Retirement Plan

What kind of compensation can I expect?

Terumo is committed to providing a competitive total compensation package, including wages and benefits.

Interviewing and Hiring Process

What do I do after I submit my profile?

Be patient. After receiving your resume, we will review your qualifications to see if they match any open positions. If they do, an HR Representative will contact you to discuss next steps. If we do not have a current opening matching your qualifications, we will retain your resume according to state guidelines. We encourage you to re-apply if you are interested in other opportunities as well.

What are the steps in the hiring process?

If we determine that you meet the qualifications of a current opening, a member of our Human Resources Team will contact you to schedule a time to discuss your background, experience, interest and the current opening. After the initial conversation, if you are selected to proceed in the process, we will schedule you for interviews with other individuals related to this position. Our goal is to make the interview process as convenient and as informative for you as possible. (Reference checks, drug screens, and background checks will be conducted upon offer of employment; where applicable state laws apply, this process may vary slightly.)

How often should I return to update my profile?

You should update your profile as often as necessary to keep it current. Our recommendation is to update your profile anytime a major piece of data changes such as a new name, address, phone or e-mail change, change in jobs, completion of degree, certifications or training, or new major accomplishments.

Should I follow up?

Once you have applied for a position, you will have the ability to track your status on the "my jobs" page of your profile. Terumo will hold the resume on file. Due to the high volume of resumes received daily, Terumo staff can confirm that your resume is on file, but cannot provide information on where your resume is within the hiring process. If you are going to be contacted regarding a position, you will generally be contacted within 7-14 days by an HR Representative who will spend time discussing the opportunity with you. If you are not selected for an initial screening interview, you will typically be notified via e-mail. Please keep in mind that our sites handle many open positions with hundreds of applicants. While it is virtually impossible to receive calls from and call back every applicant, we do attempt to provide you the feedback through your profile and e-mail.

Will I be contacted by Terumo?

If you have the qualifications and are deemed a good fit for a specific opportunity, you will be contacted to arrange a brief phone conversation to further qualify skills and experience. If there continues to be a good match in skill-set and experience, you may be invited to participate in a formal interview.

What should I keep in mind when preparing for an interview?

Be prepared to give the interviewers strong examples of your work experiences. You should be as specific as possible and tell us what happened, what you did and what the outcome was. It is important for you to get to know Terumo by reviewing materials available on this website. Be yourself during the interview. At the end of each interview, ask for a business card so you can write a thank-you note. Use the thank-you note to confirm your interest in the organization and in the position, reiterating points that were discussed during the interview.

My profile indicates that the job I applied for has been filled by another candidate. How can I find out more information?

While we'd like to be able to provide specific feedback for each applicant, with the volume of resume we receive, it is impossible to provide individual reasons. We use a variety of objective search and evaluation methods that allow us to quickly screen candidates to identify only those who are most qualified for a particular job. All other candidates are sent the disqualification e-mails and kept in the system for future consideration.

Search Firms

What is Terumo's position on search firms?

Terumo works with a list of preferred partners when the need for a search agency arises.

Do you accept unsolicited resumes?

Terumo does not accept unsolicited resumes from search firms or agencies. All approved partners must submit candidates via the on-line recruitment page. Therefore, no agency will receive a placement fee for an unsolicited referral, even if the unsolicited referral is submitted while a valid agreement is in effect. An "unsolicited referral" will be defined as a referral which has not been authorized by the HR Department.

Recent Graduates & College Students

Does Terumo have an intern or co-op program?

At this time, Terumo does not have a formal internship or co-op program, although the company may establish a program in the future.

How do I learn about current job openings if I am a college student or recent college graduate?

College students and recent graduates should search and apply to the available job postings that fit their education and experience. Terumo has many entry level positions that are suitable for a recent graduate.

What are some tips and hints for my resume?

If you are a student, include both your permanent and temporary address to ensure we can contact you after graduation or during break
Clearly define your objectives and what type of position you are looking for
Include school, major, year of graduation and GPA
List experience related to the position for which you are applying, including start and end dates
List computer skills, activities and honors
Limit resume to one page if possible
Proofread and review for grammar and spelling
Do not include personal data such as gender, race or age
Submit to a specific job opening

Is there room for growth within Terumo?

Terumo is committed to offering professional growth and development opportunities to associates and promoting from within. There are no limits depending on your drive and determination.

Privacy Policy

Will the resume and applicant profile I submit be treated as private information?

Consistent with the Privacy Policy, none of the information you submit through Terumo's Career Center will be sold to, or used by, any person or company outside Terumo and its subsidiaries. The information you provide is encrypted for your added security. Please note, we do not ask for, nor should you provide your social security number and/or date of birth when creating your profile. This information is only needed following the hire and will be collected in a separate manner.

Helpful Resume Tips

Just as our website is your first impression of us, your resume is our first impression of you. It's important that the format and content is user-friendly, informative and accurate. Our intent is to assist you with your resume to make it as effective as it can be in our recruiting process.

Our On-line Applicant Tracking System (Career Center) scans and collects certain data from your resume to create your profile. If your resume is formatted in a compatible manner, it is more likely to pull the correct information without any adjustments. When building your profile within our job board, you can attach up to five documents, including different resumes customized to certain positions, cover letters and even sample documents.

If you are a student, include both your permanent and temporary address to ensure that we may contact you after graduation or during break:

Clearly define your objectives and what type of position you are looking for
Include school, major, year of graduation and GPA
List experience related to the position for which you are applying, including start and end dates
List computer skills, activities and honors
Limit resume to one page if possible
Proofread and review for grammar and spelling
Do not include personal data such as gender, race or age
Submit to a specific job opening




Formatting Resumes

Keep the top section of your resume simple:

Always begin with your name, but don't use all caps, and don't begin with "Resume of"
Next, list your complete address, again using proper capitalization.
Provide all available phone numbers, listing your home number first and labeling all numbers listed (home, work, cell).
Provide all relevant e-mail addresses. Our system utilizes e-mail for communication to candidates.
If you don't have an e-mail account, you can set up a free account through Hotmail or Yahoo! See the job search page for more details.
Don't use asterisks, bullet points or any other symbols in your name/address information.
Don't place your name/address information in a header, text box, graphic or any other specialized format.

Use a basic formatting style:

Avoid graphics, text boxes, specialized formatting, underlining, shading, customized fonts, etc.
Use proper grammar.
Avoid abbreviations or acronyms that may not be known to anyone outside your organization.
Always spell check and proofread your resume. Ask friends or career coaches to review your resume; the more eyes that see it, the better. Simple typographical errors in a resume indicate a lack of attention to detail.




Resume Content

Objective:

Use it to describe the particular position/career that you are interested in.
Be specific, but remember to make sure it is applicable. We often see resumes for a particular job with very bold, specific objectives that have nothing to do with the job.

Education:

Recent graduates without significant work experience should list their educational credentials first.
More experienced professionals should list their education after their work experience.
Include the name and location of the institution(s) you attended.
Include the level you attained (Associates, Bachelors, Masters).
Begin with the highest-level degree you received and work backwards.
Include your major field of study as well as your minor, if applicable.
Include your Grade Point Average if it is 3.0 or higher.
Include any academic honors you may have received or any specialized fields of study.

Work Experience:

Always list your work history in chronological order beginning with current or most recent position and working backwards.
Include the company name, job title, location of the business/position and dates of your employment.
Include a brief description of the company (industry, size, etc.).
If you have held more than one position at a company, list them as subheadings under the company name with job details on each position. This shows career progression and longevity.
List your major job responsibilities, focusing on specific skills used and accomplishments achieved.
Include key terms applicable to your function and/or industry, such as programs, software, skills, tools or machinery.
List any licenses, specialized training or certifications that you hold relevant to the position(s) for which you are applying, including any while serving in the military.
List any publications, inventions or scientific awards received relevant to the position(s) for which you are applying.
List any job-related professional associations that you belong to as well as any key roles that you play at those associations. Don't include any that indicate your race, religious creed, color, sex, marital status, national origin, ancestry, handicap or disability, sexual orientation, medical condition or age.
Include brief statements to explain any significant gaps between jobs or employers.

We hope this information has been helpful and we wish you much success in your job search!

Guidelines for Recruiting Agencies

As an approved recruiting partner, you have been asked by Teurmo's Human Resources Department to solicit candidates for specific job requisitions. Please read through the following information to better understand candidate ownership.

I. All approved partners must submit candidates via the on-line recruitment page. Terumo will not consider Unsolicited Referrals sent to Terumo by an Agency. Therefore, no Agency will receive a placement fee for an unsolicited referral, even if the unsolicited referral is submitted while a valid Agreement is in effect. An "Unsolicited Referral" will be defined as a Referral which has not been authorized by the Human Resources Department.

II. Although an Agency may, under certain circumstances, have contact with other Terumo staff members and hiring managers, only the Terumo Human Resources Department has the authority to authorize you to solicit candidates for specific requisitions. If you are authorized to solicit candidates for a specific requisition by a member of the Human Resources Department, you will be given access to specific jobs to submit your candidate. Terumo will honor such Referrals for the authorized requisition numbers for a period of six months after submission.

III. The recruitment agency agrees to not use Terumo's name or logo without prior written permission in any recruitment activities, including advertising ads; and not advertise on commonly used media's such as Monster, Career-builder, and the like.

IV. Terumo is an equal opportunity employer and the recruiter acknowledges that Terumo accepts Candidates for employment consideration regardless of race, sex, color, religion, creed, ancestry, national origin, physical handicap, age, marital status, or other protected class status pursuant to applicable law. The recruitment partner agrees to make all recommendations to Terumo based on job-related criteria without regard to any protected status criteria.

If you have any questions about whether you have been authorized to work on a specific requisition, please immediately direct those questions to the Terumo Human Resources Team Member who assigned the search to you.

To log in to the recruiting site, please click here.