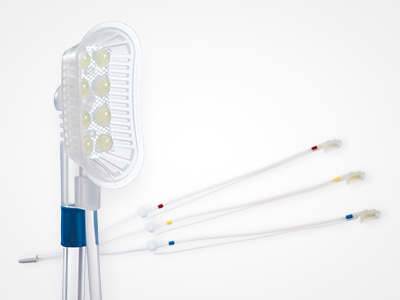 Tentacles Positioner
The Tentacles positioner's independent small suction cups can be applied to various surfaces of the heart.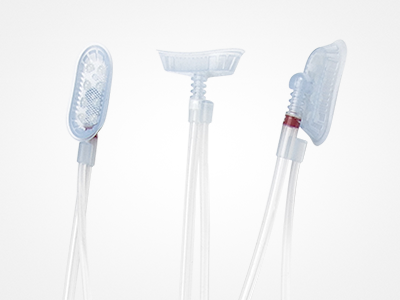 Tentacles Neo Positioners
The Tentacles positioner's novel three-cup vacuum system was designed to secure heart positioning and reduce the risk of trauma.
FOOTNOTES
Sakaguchi T, et al. "A New MultiSuction Heart Positioner for Minimally Invasive Coronary Artery Bypass Grafting." Annals of Thoracic Surgery. 2020 Jan;109(1):e63-e65
Arai H, Mizuno T, Yoshizaki T, et al. "A new multisuction cardiac positioner for multivessel off-pump coronary artery bypass grafting." Innovations. 2006;1:126-130.
Manufactured by SB-Kawasumi Laboratories, Inc., Kanagawa, Japan. Distributed by Terumo Cardiovascular, Ann Arbor, MI, USA.